Gold's traditional role as a safe haven has been bolstered by rising fears over a global recession.
Spot gold has reached levels not seen since April thanks to the US dollar relinquishing its grip on the safe haven throne while US 10-year yields have printed a fresh cycle low in sub-3.5% territory.
Although spot gold is easing at the time of writing, the precious metal still has its head comfortably above the psychologically-important $1900 mark.
The longer bullion bulls can keep the upside momentum going, the more tantalising the $2k target becomes, provided they can also overcome the March/April 2022 cycle highs along the way.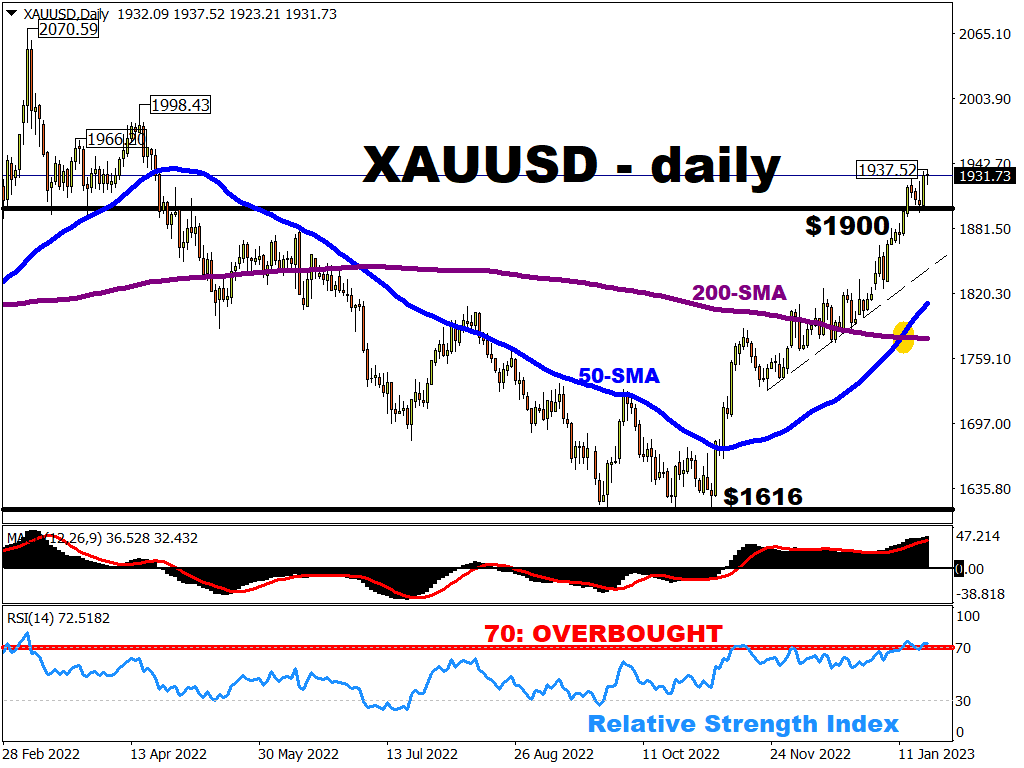 Amid the temptation to indulge in some profit-taking ahead of the next Fed meeting, gold should remain well bid as long as hopes for a less-aggressive Fed remains intact.
Should more investors return from the sidelines and send inflows into bullion-backed ETFs, that may help spot gold advance even further.
Still, demand for physical bullion may subside over the immediate term once the Lunar New Year festivities subside.
However, should the Chinese economic rebound continue taking strides over the coming months, that should translate into more sustainable demand for the precious metal.